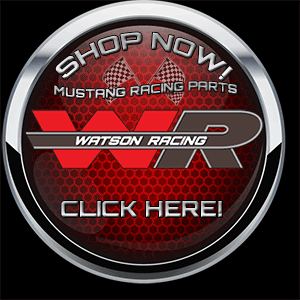 Home of the World's Finest S550 Mustangs!

Watson Racing specializes in late model Mustang racing parts. Also, specialty drag race and road race car build for all makes and models. Located in Southeast Michigan, Watson Racing is a full-service race car build operation. In addition, Watson offers its' brand of Mustang racing products. Watson Racing is a Ford Performance Racing, Edelbrock E-force and other select Racing Parts Distributor.
Check out our full line of products at the online shop >>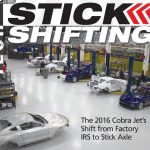 Watson Racing offers decades of technical racing knowledge. Complete race car builds, fabrication skill and dyno tuning are shop specialties. Also, the Watson Racing team of experts provide track support. As a result, Watson Racing is backed by numerous race awards and records. So, if you need any assistance with your race vehicle and want top-of-the-line drag race or road race car experts, call the professionals at Watson Racing!
Watson Racing is proud to be an integral part of current race car builds. These builds include the S550 Mustang and 2016 Cobra Jet. Additionally, the Watson team are experts with Mustang FR500, S197, Boss 302 R/S, and Circle track, Ford Performance Race programs. Finally, teams work in close cooperation with the Ford Performance Racing Engineers to build and supply prototype and testing parts for the Racing programs.
---
* FEATURED SERVICE – COMPLETE RACE CAR BUILDS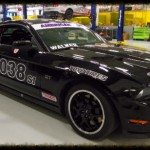 Watson Racing offers affordable Spec Iron Road Race Car Builds for Series S197 Racers. The Watson team are truly Mustang experts. Full Spec Iron Road Race Car Builds, fully caged, lightened and race-prepped. Also, 2005-through-2010 Mustang GT coupe, embellished with series-specific modifications that come primarily from Ford Performance. As delivered, Watson Racing Road Race Coupe will be fully capable of winning in Spec Iron—provided, of course, the driver is equally capable.
When it comes to buying a race car, you want to go to a source that you can trust. You want to go to the team that has built more than just a couple of cars. As a result, You want the team that has made HUNDREDS of race cars. Because It's what we do all day, every day. Furthermore, the experience, craftsmanship, and attention to detail are what sets a Watson Racing-built car apart from all the others in the field.
---
FEATURED RACING PRODUCT(S) – S550 MUSTANG IRS & K-MEMBER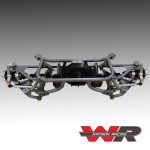 S550 MUSTANG HEAVY DUTY 9-INCH LIGHTWEIGHT IRS [ IN STOCK NOW! ]
After years of S550 Mustang testing, Watson Racing brings you the much-anticipated Heavy Duty 9-inch Independent Rear Suspension system. Designed for the serious racer that doesn't want to cut up the back of their S550 Mustang due to installing a solid rear axle. Also, it is not only Heavy Duty but significantly more lightweight.
Proven and validated in Watson Racing's 2015 S550 Mustang street/strip car. The 1st fastest street-legal S550 Mustang, running consistent 8.50's with over 1000-HP in 2016.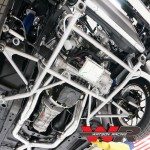 S550 MUSTANG DRAG RACING K-MEMBER KIT
[ IN STOCK NOW! ]
Watson Racing's Original Drag Race Chromoly Tubular K-Member & Suspension Package is available for S550 Mustangs! Essential for the serious racer looking to shed a significant amount of weight. Furthermore, constructed of 100% TIG-Welded full Chromoly is heavy duty but lightweight. So, with the Watson complete kit, you will get down the track, FAST.
---
WATSON RACING – COMPLETE DRAG, ROAD RACE SERVICES –
Roll cage fabrication / installation
4-link fabrication
Track support / Race Prep.
Mustang racing parts
Engine upgrades / Dyno Tuning
Cobra Jet & Boss 302 S/R service & parts
Custom headers & custom exhaust
S550 & late model Mustang Race Parts
---
18703 DIX-TOLEDO HWY
BROWNSTOWN, MI 48193
(734) 759.0555
sales[at]watsonracing.com
---
"FEATURED" RACING PRODUCTS, EVENTS & NEWS >>
Check out all the news stories, in the 'Racing Blog' section. >>
---