S550 Mustang IRS – 9″ Independent Rear Suspension by Watson Racing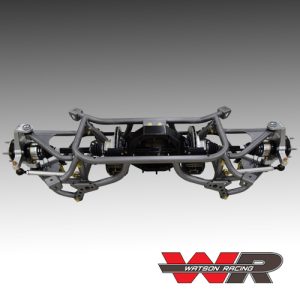 After years of S550 Mustang testing, Watson Racing brings you the much-anticipated Heavy Duty 9-inch Independent Rear Suspension system. Designed for the serious racer that doesn't want to cut up the back of their S550 Mustang due to the installation of a solid rear axle.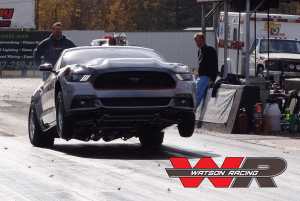 Proven and validated in Watson Racing's 2015 S550 Mustang street/strip car. Which was the first fastest street-legal S550 Mustang on the planet, running consistent 8.50's with over 1000-HP. Watson's S550 Mustang is seen here on the Watson Racing YouTube Page.
Also, this car hasn't just made a few passes. It regularly competes in many NMRA and NMCA True Street competitions around the country!
Watson Racing Developed a Hardcore Drag Racing Independent Rear Suspension for S550 Mustangs.
AVAILABLE & IN STOCK NOW! >> Shop.watsonracing.com
---
Features & Benefits of our S550 Mustang IRS system are numerous!
– Equal-length double A-arm design with adjustable Toe and Camber. Geometrically designed specifically for drag racing which means launching HARD and STRAIGHT.
– 100-percent Tubular Chromoly construction is strong and saves weight. 110 pounds weight savings over stock!
– Subframe bolts in using all factory mounting points, with very little modification required for installation.
– Features Wilwood inboard disk brakes, reducing unsprung weight while allowing clearance to run an off-the-shelf 15-inch drag wheel (15×10 4.75 bolt circle).
– Fabricated 9-inch Ford differential housing offers endless gear ratio options. Also, makes center section changes a breeze (9-inch gear set/differential not included).
– We proudly partnered with G-Force Engineering on the custom 35-spline axles, included with the Watson IRS kit.
– Billet aluminum spindles provide incredible strength and light weight.
– Highest quality components throughout Aurora Bearing rod ends, HOWE precision ball joints (re-build-able), Wilwood brakes, and G-Force axles, combined with double-shear design and high-strength Chromoly mean this system is intended to last.
** Shipping S550 Mustang IRS is by Freight –
Call our sales team for a quote or any questions you may have: 734.759.0555
---
Watson Racing Develops Hardcore Drag Racing Independent Rear Suspension for S550 Mustangs.
– Original article was written by Steve Turner, Editor for SVT Performance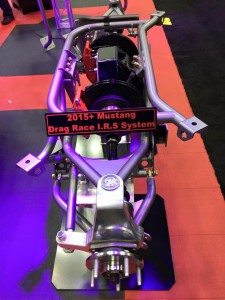 The Watson Racing S550 Mustang IRS – Independent Rear Suspension was formulated and tested with the 1st "World's Fastest" Street/Strip – Watson Racing's 2015 SEMA Car – Mustang S550.
The 9″ Chromoly tubular IRS display model debuted at the 2015 Performance Racing Industry (PRI) Show.
Ford's beloved Pony car has been a fixture on drag strips around the world since its inception over fifty years ago. In 2015, the Ford Mustang S550 was released worldwide, with much fanfare.
The drag racing community collectively grumbled as it became official. The next generation (S550) Mustang is equipped with an independent rear suspension (IRS). While not the kiss of death for drag racing enthusiasts, the IRS is certainly not as attractive or useful as a live-axle rear end setup.
Fear Nothing—Watson Racing has the hardcore crowd covered with its complete bolt-in IRS system.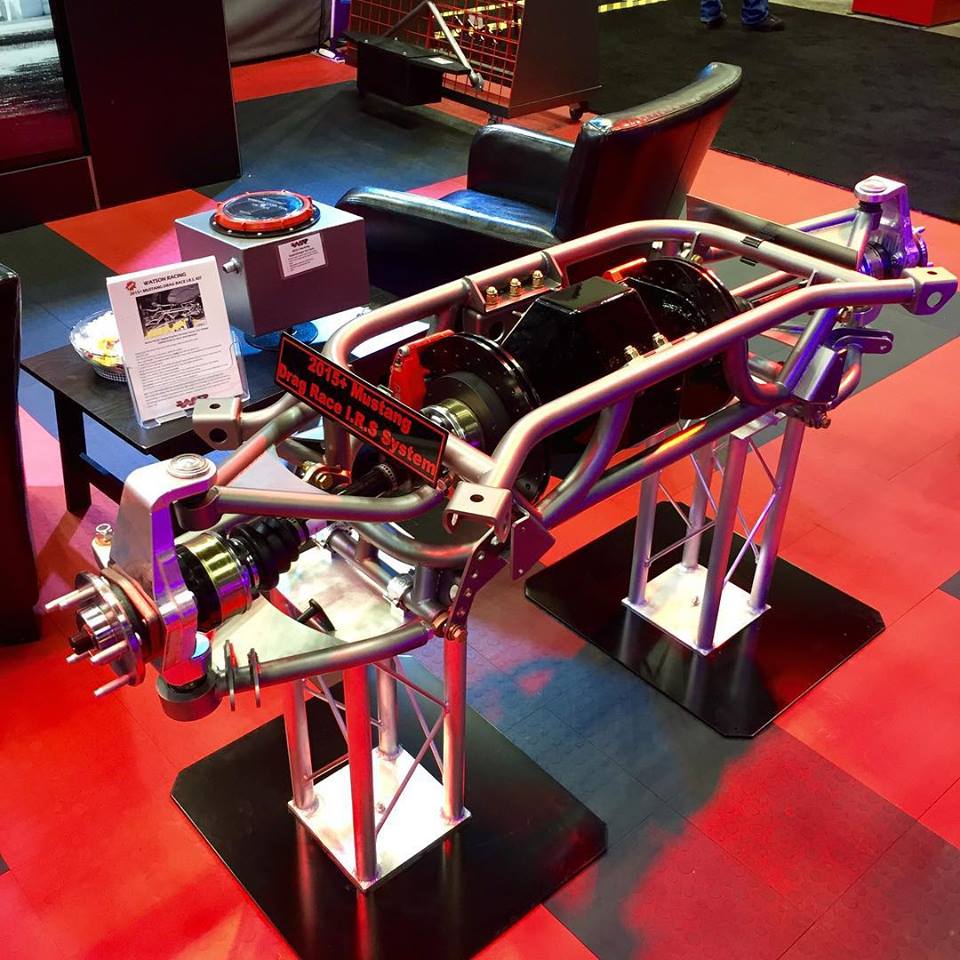 The Coyote engine crossed over easily under the hood. However, tuning shops and Mustang builders across the country will have to explore ways to make the rear-suspension efficient and durable for some straight line hustling.
Watson Racing is responsible for building the Cobra Jet race cars for Ford Performance as well as other neat projects like the Boss 302S road racing program. Also American Iron spec-vehicles, and S197 Drag cars. Watson Racing is a full-service race shop that has churned out numerous race cars for NMRA, NHRA, NMCA and WC competitors. In addition to the chassis race shop, the company is also a Mustang Racing parts dealer for many product lines offering sales and installation services with dyno tuning.
---
S550 Mustang IRS – Independent Rear Suspension (IRS)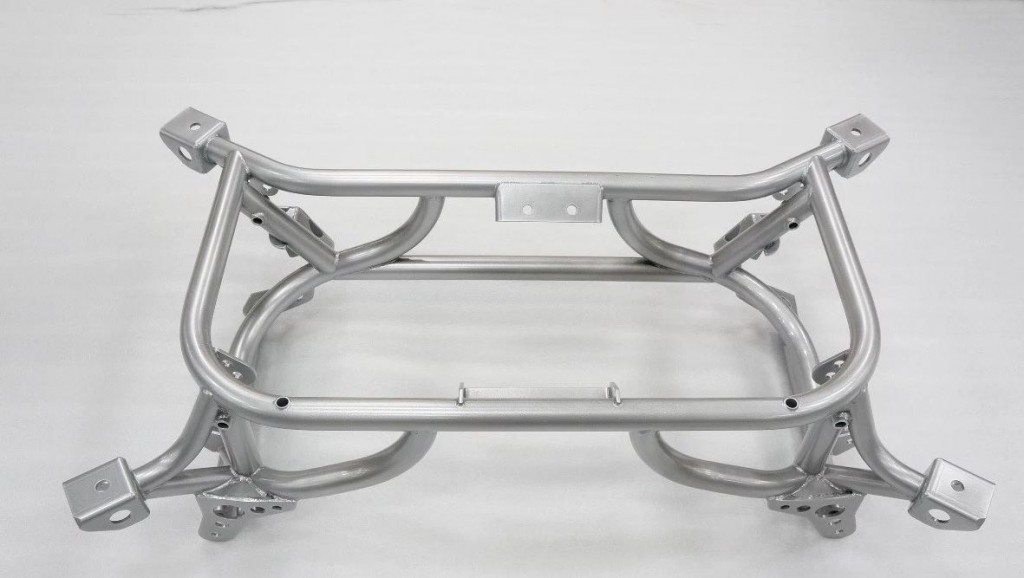 The foundation for the Watson Racing S550 Mustang IRS is the sub-frame assembly that was designed by the engineering staff for strength and durability in drag racing competition. The team went to great lengths to ensure there would be no major cutting and welding to install the IRS subframe assembly. Also, the subframe uses as many factory mounting locations as possible.
As if that wasn't a spectacular lineup of services, Watson Racing is also a parts manufacturer for late-model Mustangs, which is where the IRS project fits in. According to John Phillips, Business Development Manager at Watson Racing, "there is a need for a high-strength option on the S550 platform.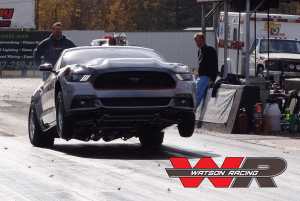 While one thousand horsepower street cars are becoming commonplace these days, the stock setup isn't equipped to handle the power." He went on to tell us that the Watson Racing IRS setup also saves a significant amount of weight, 110 pounds over stock to be exact, helping the platform be more nimble in its 1,320 assault.
So, when the factory mounting location couldn't accommodate the aftermarket parts, the team designed a conversion bracket to make that happen.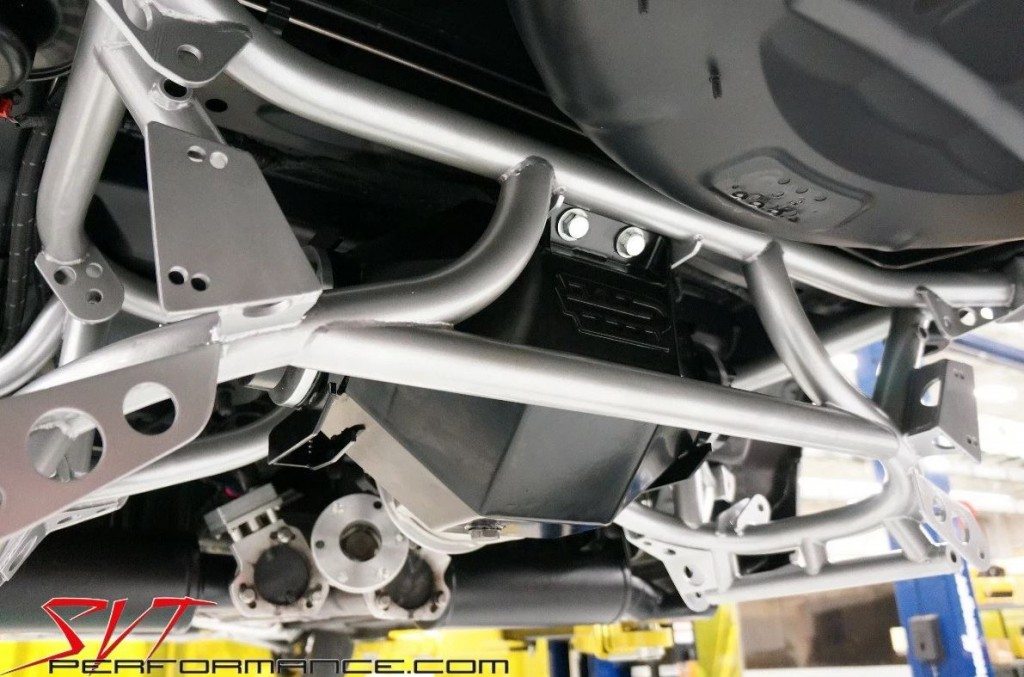 Here is the subframe bolted into Watson Racing's 2015 Mustang GT project car that debuted at the 2014 SEMA Show.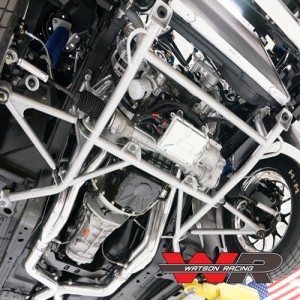 Although, the weight savings aren't the only interesting component to this setup. In addition, durability and the ability to tune the rear suspension are paramount for this S550 Mustang IRS application. An IRS rear suspension is unique in drag racing. A live-axle rear end setup has the control arms pushing and pulling on the chassis, causing the rear tires to get planted into the ground as the body separates to help achieve that traction.
The car hit the drag strip during the Spring Break Shootout 2015. The Watson Racing S550 is also home to a 1,000 HP Ford Performance Racing Supercharged Coyote 5.0L engine combination.
The IRS rear suspension relies on rear-end squatting to plant the rear tires and transfer weight. Therefore, making shock selection very critical since that is the single biggest contributor to the squat process.
Durability is the name of the game in serious Drag Racing. Watson Racing wasn't messing around. As a result, they include a fabricated Ford 9-inch housing filled with a Strange Engineering Ultralight gear case, 35-spline spool, and Chromoly Pinion yoke.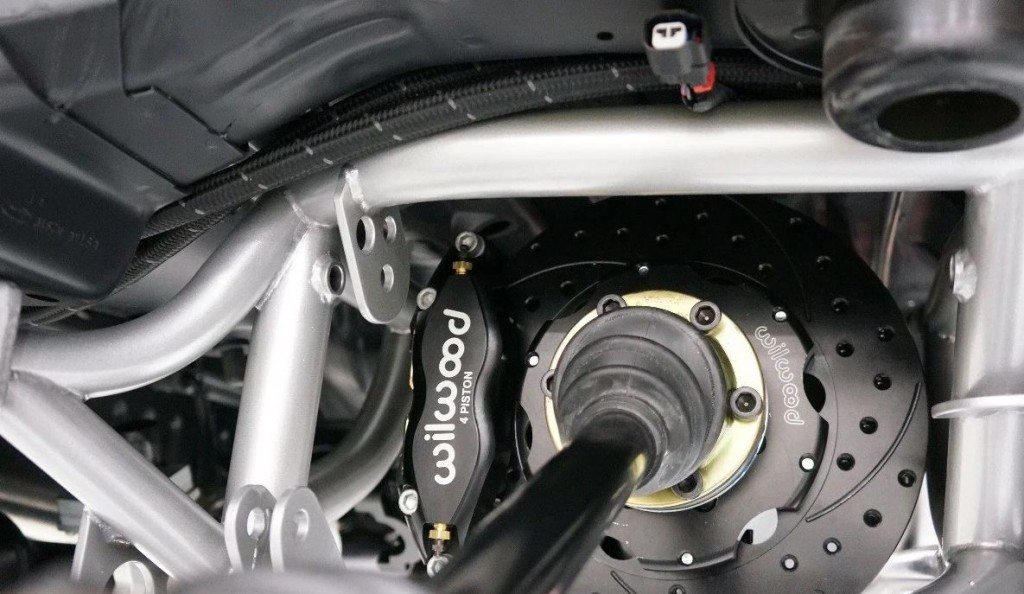 The Wilwood brakes are moved inboard. So the spindle can accept any size wheel without fear of it interfering with the brake caliper.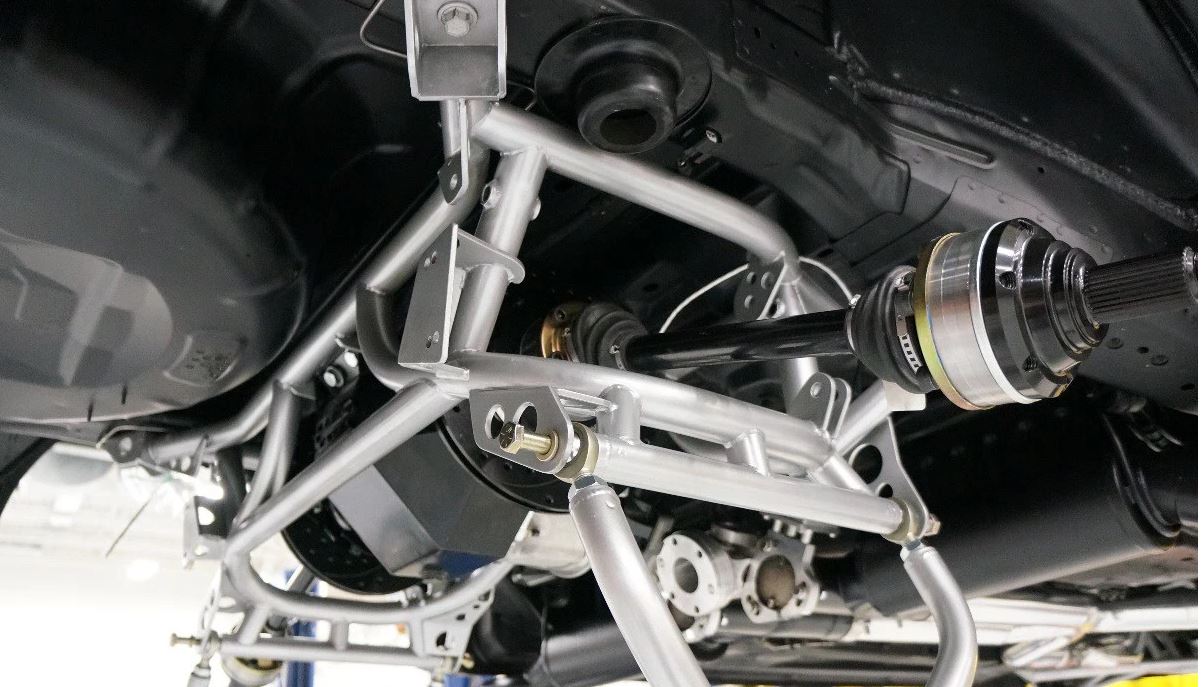 Another shot of the brakes mounted to the rear-end center. Also, note how the fabricated 9-inch housing bolted to the sub-frame.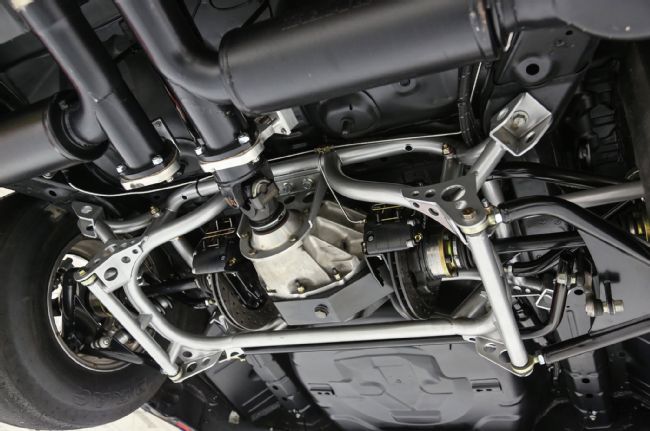 Additional Interworkings of the Watson S550 Mustang IRS Kit –
A pair of Strange Engineering double adjustable rear shocks tasked with controlling the squat at the launch. Due to letting the car make a quick transfer of weight to hit the tire. Once the rear tires are planted, Watson Racing will use the rebound adjustment of the Strange shocks to control the speed in which the shock de-compresses.
Additionally, the front-end strut adjustments will be an opposite mirror act. The strut, ideally, will be full loose to help the nose have a quick movement upward to help the rear suspension squat and apply downward thrust on the rear tires. An IRS rear suspension certainly isn't the end of the world as evident by the Brand-X racers in NMRA's sister Series. Much as the Chevrolet Performance Challenge Series with Mark Carlyle's C6 Z06 Corvette knocking off 1.08 sixty-foot times to achieve his mid-sex second runs. And there are plenty of quick fifth-gen Camaros and Toyota Supras on the drag scene.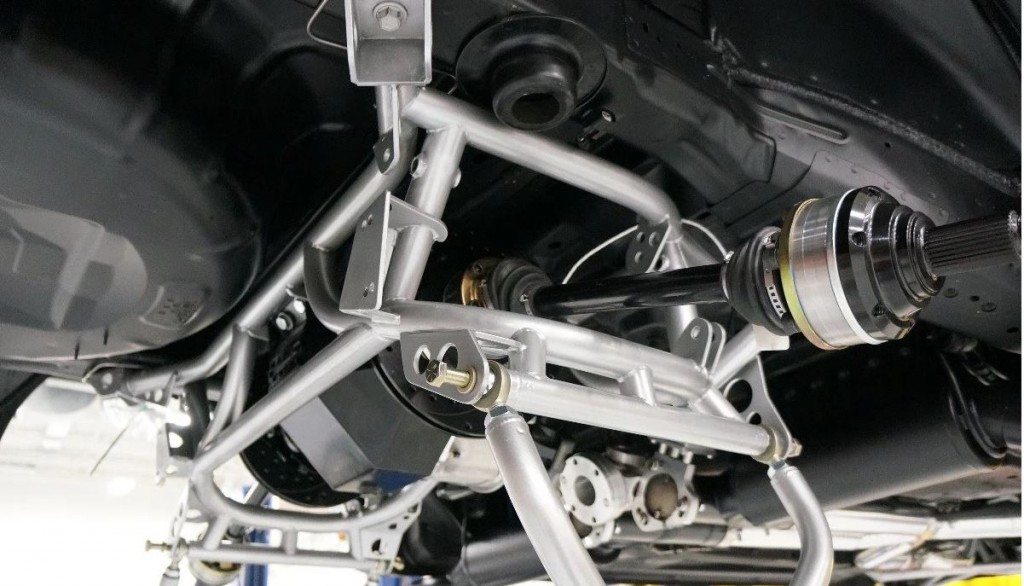 An upper and lower A-arm supports a billet spindle/hub setup. While the attachment points use heavy-duty Heim-joints they are adjustable to allow the perfect camber and alignment.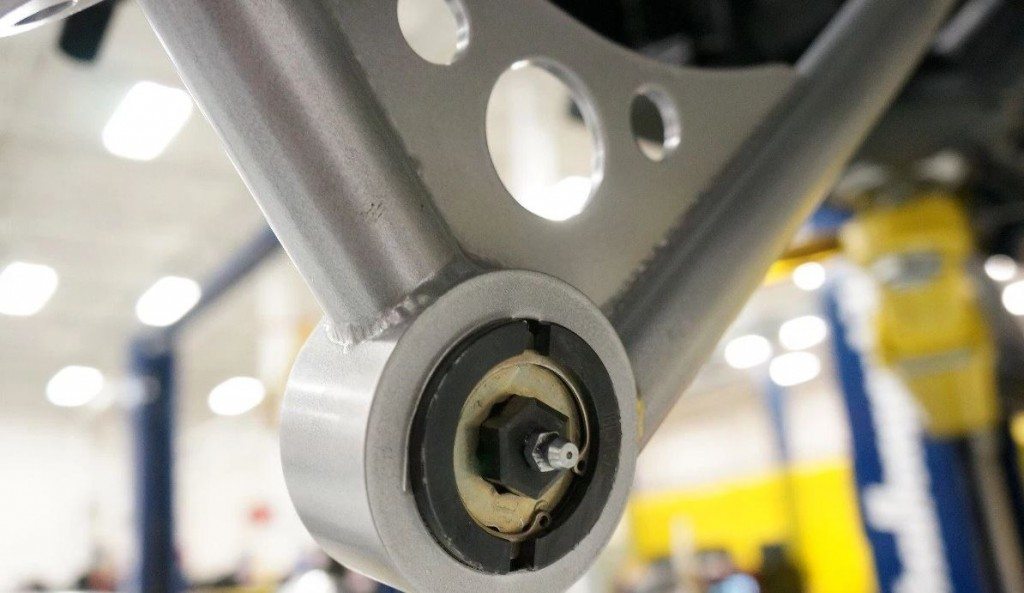 Gold Standard in Drag Racing – The subframe is completely new
Watson designed a tubular one that checks in at a scant 43 pounds. The Watson Racing engineers and fabricators designed it to be strong. While it bolts right into the vehicle without cutting or welding. The subframe serves as the mounting location for a Ford 9-inch rear-end. Which Phillips points out to be the "gold standard in drag racing." Also, a unique part of the IRS system is the rear-end housing. Because it is solid-mounted to the subframe assembly. It doesn't move like in a live-axle setup on the previous Mustang vehicles.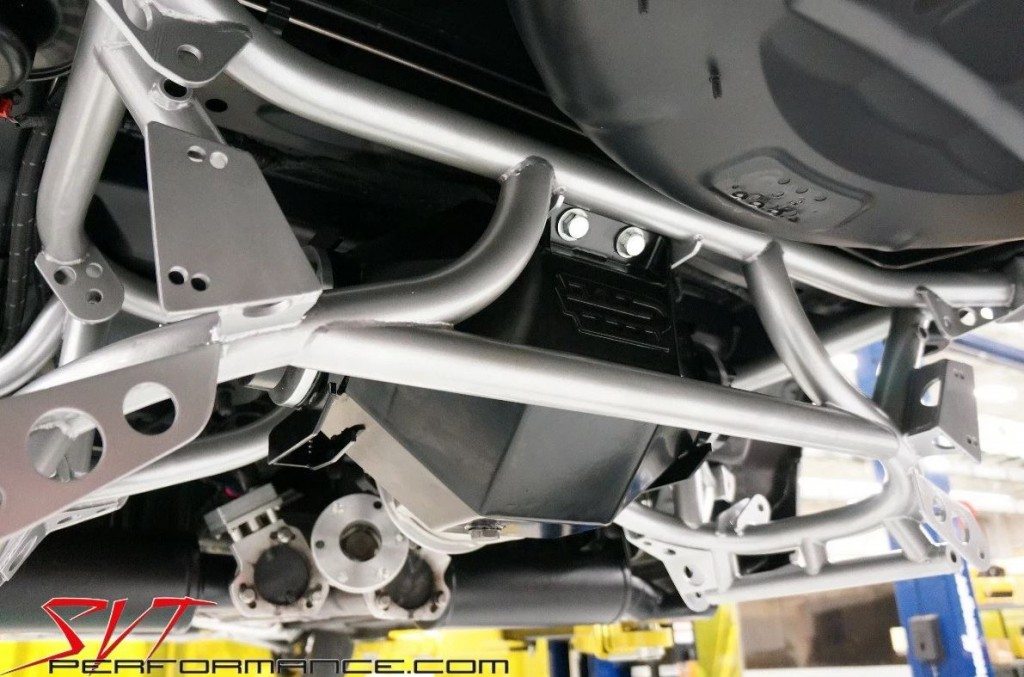 Consequently, a side note on the Driveshaft Shop half shafts is that these are custom lengths for this application. Therefore, the Ford Performance factory-replacement and other off-the-shelf shafts will not fit the Watson Racing setup.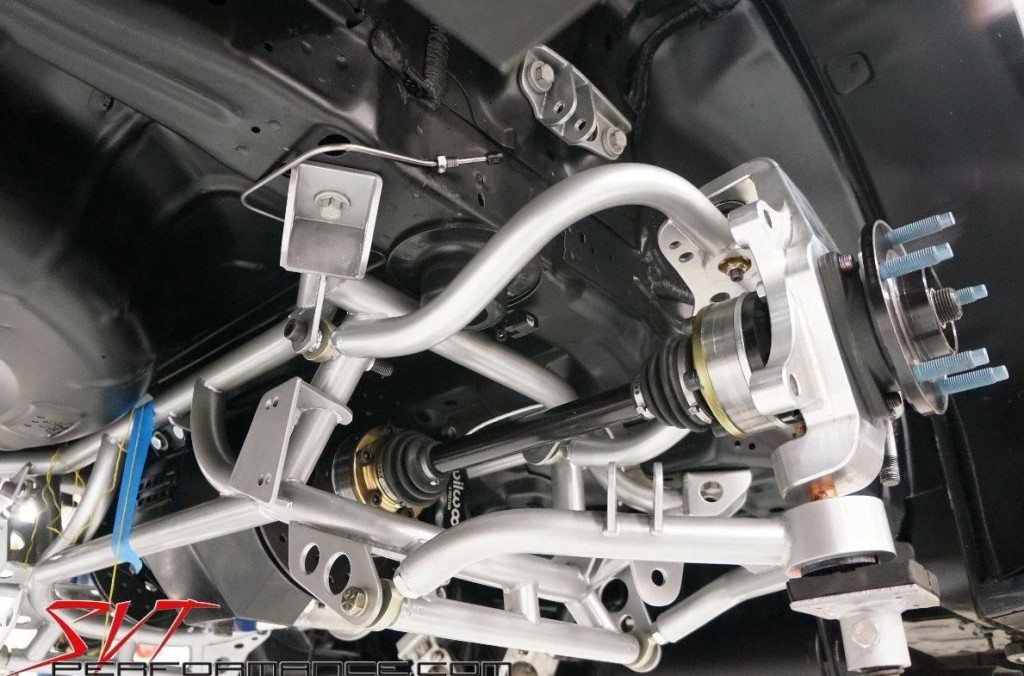 Also, a unique attribute to the Watson Racing IRS is moving the rear brakes inward. Due to help fabricate a spindle short enough to allow the use of 15-inch diameter wheels. Which is the common size for drag racing applications. The tubular A-arms, upper and lower, serves as the mounting location for the billet spindle. A pair of Driveshaft Shop half shafts has been designed specifically for this project. Furthermore, the wheels are rated to 2,000 horsepower.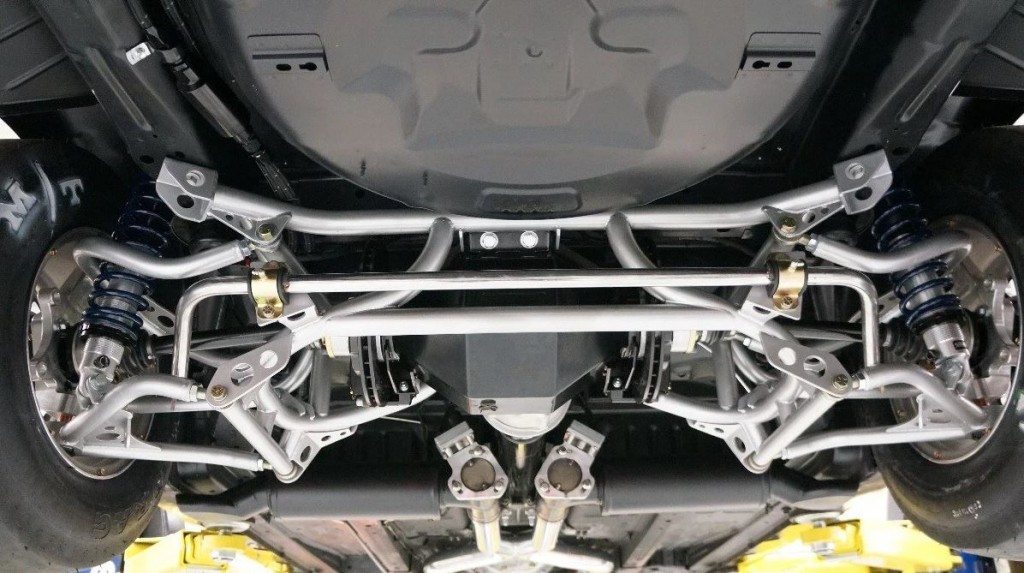 That is a Mickey Thompson 28×10.5 slick sitting in the wheel well. Watson Racing nailed the proper backspacing on the Weld Racing RT-S wheels, of which they didn't divulge the specs. Therefore, the tire features a stiff sidewall construction that will work nicely with the stick shift transmission. Most importantly the tires handle big torque coming from under the hood.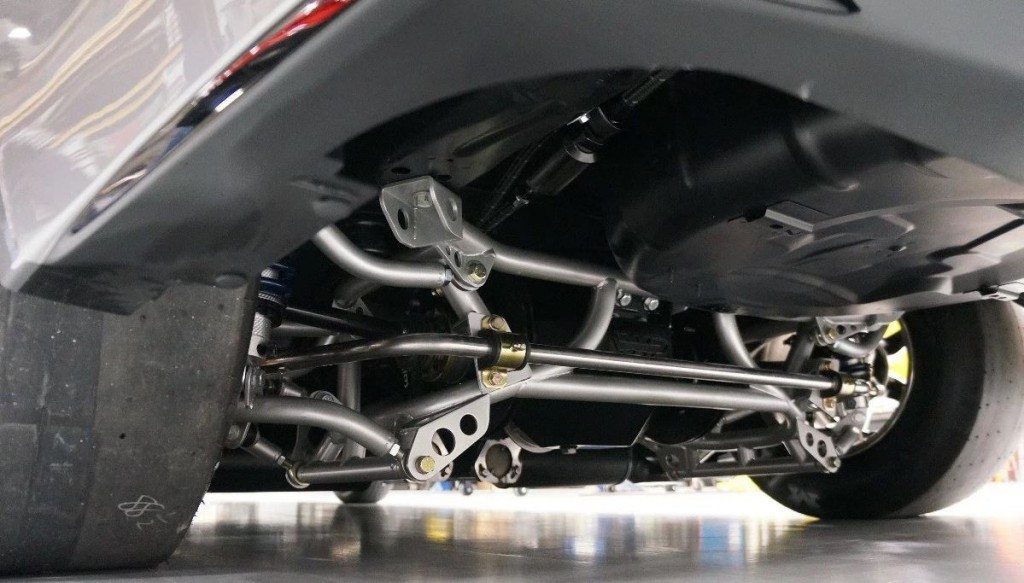 ---
2015 Mustang S550 9″ IRS Tubular Cradle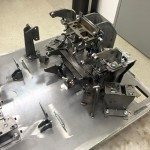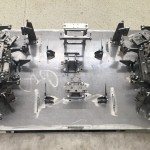 Check out the latest:
Watson Racing S550 Mustang Racing Parts
Images show a production assembly fixture for Watson Racing's 9″ S550 Mustang IRS Tubular Cradle.
(click the photos to view full sized image)
Watson Racing was full steam ahead bringing this product to the performance and racing market.
Watson Racing's talented fabricators cut no corners to ensure a quality product. Therefore, the team at Watson Racing spent over two full years of drag racing abuse. Additionally testing to prove the durability/effectiveness of the S550 Mustang IRS and offer it to the public. Although it is for off-road racing use only.
---
Additional S550 Mustang IRS Features ~
Designed for the serious drag racer – FAR stronger than the OEM IRS system.
100% BOLT IN
Full Tubular Chromoly construction, 100% TIG welded.
· Ultra Light-Weight: The Watson IRS saves 110 lbs from the rear of the car!
9" differential provides high strength, 100's of gear ratios, and is serviceable w/o removing Subframe.
2,000 HP G-Force Half Shafts
Watson partnered with G-Force Engineering on the custom 35-spline axles, included with the Watson IRS kit.
Aurora Bearing rod-ends + greaseable/rebuildable Howe Precision Ball joints ensure long service life.
Maximized geometry for minimal bump steer; fully adjustable control arms.
Inboard disc brakes reduce unsprung weight.
Allows fitment of 15 x 10″ wheels with 28 x 10.5" tires, which won't fit over factory rear brakes.
Uses Strange Double Adjustable Coilovers w/ Watson-specific valving.
Watson S550 Mustang IRS Kit includes:
Subframe, Control Arms, Spindles, Adjustable Bump Steer Kit, G-Force Halfshafts, 35-spline axles
9" center section, Brake System, and all necessary hardware for installation

While the Mustang S550 solid axle conversions proving to be extremely costly and requiring substantial fabrication. As a result, the Watson Racing Lightweight IRS Package is essential for the serious racer. Because the S550 Mustang IRS reduces a significant amount of weight to go fast, safely. Due to being made of 100% TIG-welded Chromoly construction, it is heavy duty and lightweight at the same time. So, Watson Racing created another solution to get you down the track, FAST.
---
FEATURE VIDEO & STORIES ~ WATSON RACING S550 MUSTANG IRS: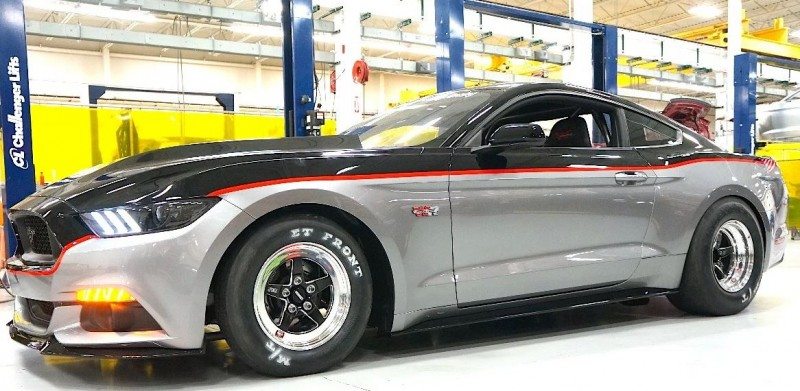 While racers interest skyrockets with the new S550 Mustang Racing platform, Watson Racing will continue to be at the forefront of the race and street market. As a result, Watson will be continually launching new and innovative products for the Mustang S550.
---
Watson Racing S550 Mustang (2015+) performance racing parts:
~ For a complete listing of Watson Racing S550 Mustang Racing Parts visit our shop website: shop.watsonracing.com
---
So, if you are looking to get serious with your S550 Mustang on the Race Track
– call the experts at Watson Racing!