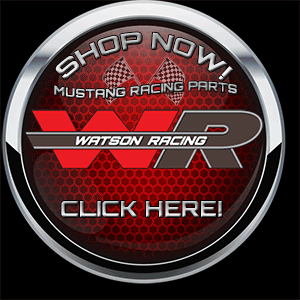 Watson Racing specializes in the complete drag race, and road race car builds for all makes and models. Located in Southeast Michigan, Watson Racing is a full-service operation; Watson offers its own brand of Mustang racing products, as well as, Ford Performance Racing Parts & Edelbrock E-force superchargers online.
Watson Racing offers decades of technical racing knowledge. Complete race car builds, fabrication skill, dyno tuning, track support and more, all backed by numerous race awards and records. If you need some assistance with your race vehicle and want top-of-the-line drag race or road race car experts, call the professionals at Watson Racing!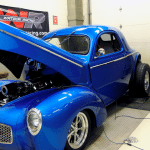 Watson Racing is proud to be an integral part of the 2015 Mustang S550, Cobra Jet and, Mustang Boss 302S Ford Performance race car programs. Watson works in close cooperation with the Ford Racing Engineers to build and supply many parts for the Cobra Jet, 2015 Mustang S550, Boss 302 R/S, and S197 racing builds, parts for prototype and testing.
---
* FEATURED SERVICE – COMPLETE RACE CAR BUILDS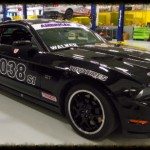 Affordable Spec Iron Road Race Car Builds for Series S197 Racers. Complete Spec Iron Road Race Car Builds, fully caged, lightened and race-prepped 2005-through-2010 Mustang GT coupe, embellished with series-specific modifications that come primarily from Ford Performance.  READ MORE >>
---
* FEATURED PRODUCT – 2015 MUSTANG K-MEMBER READY FOR SHIPPING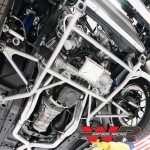 2015 Mustang Drag Racing K-Member Kit Watson Racing's Original Drag Race Chromoly Tubular K-Member & Suspension Package is now available for 2015+ S550 Mustangs! Essential for the serious racer looking to shed a significant amount of weight. Constructed of 100% TIG-Welded full chromoly. A complete kit to get you down the track, FAST. READ MORE >>
---
Watson Racing – Additional Race Services – Drag Race & Road Race
Roll cage fabrication / installation
4-link fabrication
Track support / Race Prep.
Engine upgrades / Dyno Tuning
Cobra Jet & Boss 302S / Boss 302R service & parts
Custom headers & custom exhaust
S550 2015 Mustang Race Parts
---
18703 DIX-TOLEDO
BROWNSTOWN, MI 48193
(734)759.0555
sales[at]watsonracing.com
LATEST "FEATURED" RACING PRODUCTS, EVENTS & NEWS  >>
-more news stories, in the 'Racing Blog' section
---