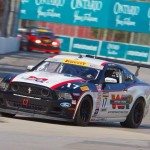 Motorsports Development Drive Alec Udell signs with Watson Racing for official race prep shop and parts provider for the rest of 2013 Pirelli World Challenge Season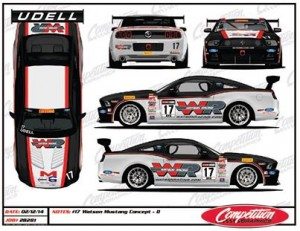 The Woodlands, TX – May 25, 2013
Motorsports Development Group announced today that a deal was signed with Watson Racing for the remainder of the 2013 Pirelli World Challenge Racing season.
"This is such a huge deal for us," said 17-year-old driver Alec Udell. "We are so excited to have Watson Racing on for the season it is going to help us accomplish our goals.".
John Phillips of Watson Racing remarked "What a talented driver. I remember what I was doing at 17 years old, and it was not anything this cool. We believe Alec has what it takes to be the very best, and we are proud to be supporting him."

Alec Udell's next race will be May 31, 2013 – Jun 022013 at the Detroit Belle Isle Grand Prix. You can tune in live on World Challenge TV
Watson Racing offers nearly every aspect of vehicle services for almost every application. They can build cars from scratch or upgrade your current race or street car. They produce their own line of chassis and suspension components. Watson Racing builds and installs roll cages and safety systems. They offer chassis tuning services, and we have already expanded their new site to include a Dyno Jet chassis dynamometer. At Watson Racing, the goal is to provide parts and services to everybody from the hardcore racers to folks who just want their street vehicles set up correctly. Watson Engineering, Inc. -Watson Racing 18703 Dix Toledo Rd Brownstown, MI  48193 Office 734 759.0555 

Motorsport Development Group(MDG) is a full-service driver development source. Opportunities exist to get behind the wheel in whatever class of racing from karting to any of the NASA racing classes (944-spec, CMC, Spec Miata, American Iron, etc.) on up to World Challenge or Grand-AM Continental Tire Sportscar Challenge.
Alec Udell Racing (AUR) is the team formed to support Alec Udell, driver of the Pirelli World Challenge #17 GTS Ford Boss 302S.  Racing Go-Karts regionally since he was five years old, Alec began competing at the National level when he was eight years old in series such as Stars of Karting, Skusa Pro-Kart Challenge, Rotax Pan-Am and SWRC. In December of 2009, Alec traveled to Egypt to represent the United States at the Rotax Max World Finals. Alec competed in the Rock Island Gran Prix winning both Rotax and Tag Junior. At the end of the 2010 season, Alec placed 3rd in the Rotax Pan-Am national points championship earning a spot on the 2010 United States World Finals team. In 2011, Alec Udell became the youngest driver in World Challenge history at age15. In 2013, he was a top competitor in the points chase to the podium. Alec Udell Racing  www.facebook.com/alecudellracing