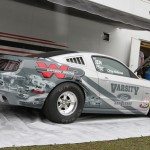 Watson racing teams with Chris Holbrook – world's quickest production car
WRITTEN BY BRET KEPNER; PHOTOS BY ROGER RICHARDS.
When the team at Watson Engineering was offered an opportunity to work with the Ford Mustang Cobra Jet, they gained valuable information concerning the most powerful vehicle in United States production car history. With the help of the skill and expertise of the Watson Engineering staff, the Mustangs became the dominant machine in the NHRA's new Factory Stock Showdown category which debuted in September 2012. Only recently, however, did the Watson family decide to make their secrets available to the public. The creation of Watson Racing allows every racer access to this wealth of racing knowledge.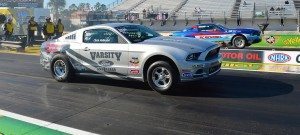 "We fabricate the roll cages for the Cobra Jets and assist Ford with the unique chassis parts needed for the construction of the Cobra Jet," explained John Phillips, the Business Development Manager for Watson Racing. "We work very closely with the engineers at the Ford Motor Company's Flat Rock (Michigan) plant who build the body assemblies, chassis sub-assemblies and painted the cars. Watson also supplies many parts used to build the Ford Mustang Boss 302S and 302R models used in road racing competition. Therefore, we have a broad range of talent in our shop". It is that talent with which the new Watson Racing enterprise will serve far more than just Ford customers.
"We are designing our brand of products in cooperation with Ford Racing, and we are an official Ford Racing Performance Parts dealer," continued Phillips, "but Watson Racing offers nearly every aspect of vehicle services for almost every application. We build cars from the ground up beginning with chassis construction. We produce our own line of chassis and suspension components. We build and install roll cages and safety systems. We offer chassis tuning services, and we've expanded our site to include a new DynoJet chassis dynamometer. Our goal is to provide parts and services for everybody from the hardcore racers to folks who just want their street vehicles set up correctly. Also, we're readily available through our e-commerce website, (watsonracing.com), and our FaceBook page, (Watson Racing LLC)".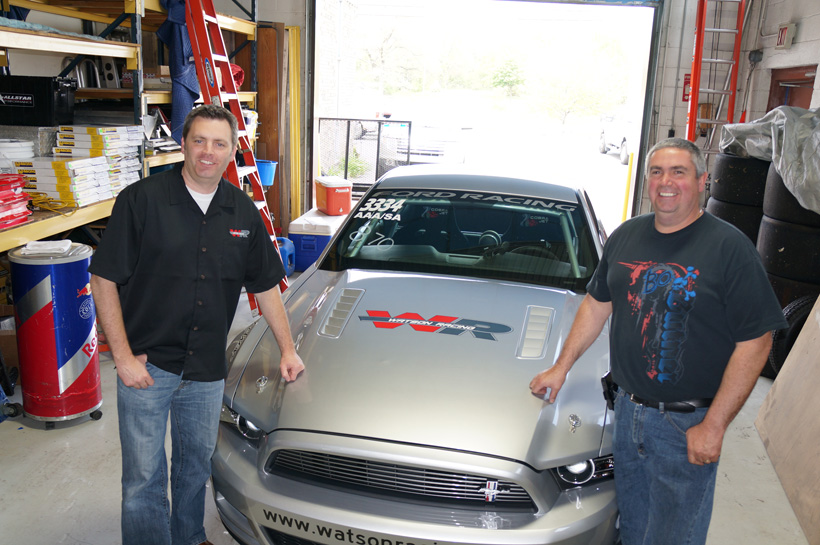 Added Holbrook, "Watson Racing knows everything about my Mustang Cobra Jet. Between their understanding of the vehicle and my ability to get over one thousand horsepower from the new supercharged 5.0-liter Coyote engine, the knowledge we can share will result in even more incredible performance. Of course, my silver Mustang will still be sponsored by Lou Stanford and the Varsity Ford dealership in Ann Arbor, Michigan, but, with the addition of Watson Racing to the team, this is a win-win-win situation for all of us. After all, we're all in this to WIN!".