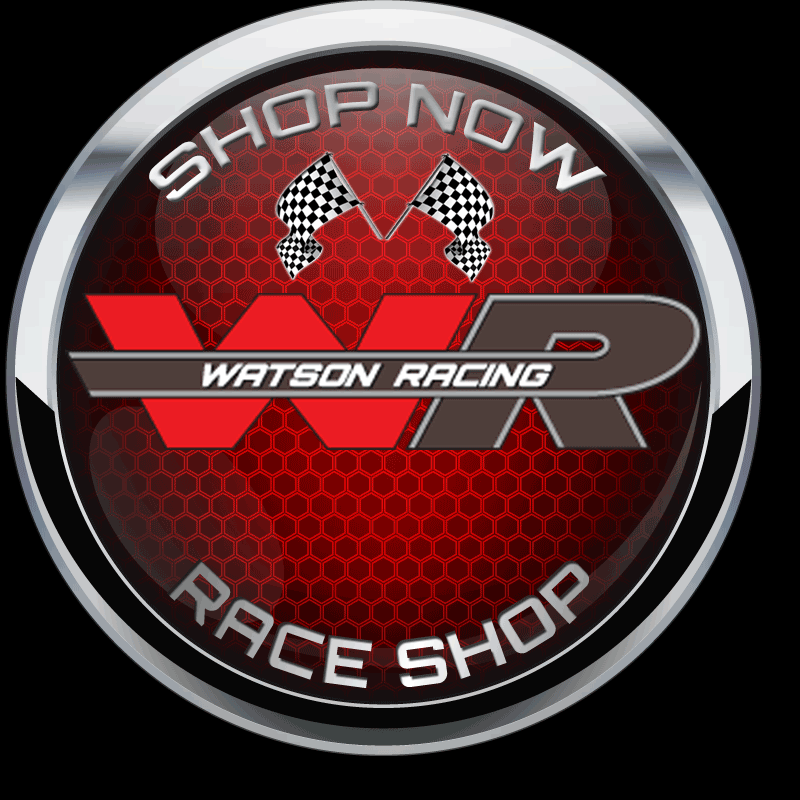 Watson Racing specializes in late model Mustang racing parts and race car builds. Also an affiliate of Watson Engineering, founded in 1981 in Southeast Michigan.

Watson is very proud to be an integral part of the Ford Performance Racing Cobra Jet and Mustang Boss 302S builds.

In 2013, Watson Racing became an authorized Ford Performance Racing Parts and Edelbrock E-Force Distributor. Also, Watson is now releasing its brand of authentic "Watson Racing" products. Previously, road race, drag race and street race application parts were only available on new Cobra Jet or Boss 302 Mustang racing cars.

Check out Watson Racing web store >>

Watson Racing Videos >> Online!!

Watson Racing's race shop and track support teams offer decades of technical racing knowledge and fabrication skill. Specifically, Watson technicians are experts with the Ford Cobra Jet drag car and S197, S550 Mustang Boss 302 race car. Also specializing in other performance racing vehicles as well.

For many years, the Watson family played a significant role in shaping Detroit's racing history from behind the scenes. Watson is proud to offer racing expertise, products, and services, to the public. If you want top-of-the-line drag, street or road race car build or parts, 1-stop shop. Also, if you need any assistance with your race vehicle, call your local Mustang racing parts experts at Watson Racing!
---
* FEATURED RACE PARTS – MUSTANG G-STREAM WING MOUNTS *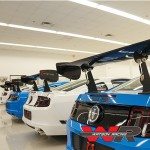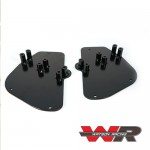 Service replacement for the Boss 302S Mustang road race cars! Designed specifically to provide support for the G-Stream Comp 800 carbon fiber race wing and struts. Mounts to the underside of your 2010 – 2014 Mustang trunk lid, and disperses the load to numerous points on the structural layer of the trunk lid. Fabricated from laser-cut aluminum, TIG welded in fixtures, and powder coated for long life.
Requires permanent modification to your trunk lid. These are the only G-Stream spoiler support plates available for your Mustang on the market today! Validated with years of track and race abuse.
[ READ MORE … ]
Product Code

:
WR-REARWINGSPT
---
* FEATURED SERVICE – DYNO TUNING *
Watson Racing specialists have over 25 yrs experience, now available for:
In ground chassis dynamometer facility –
Dyno Tuning – Carburetor, EFI or stand alone (EFI)
$225 per hour (1-hr min)
Power Pulls $150 for 3 pulls $20 each additional
Diagnostic or Mechanical Services $85 per hour
---
* FEATURED PRODUCT – MUSTANG RACING BOLT IN ROLL CAGE *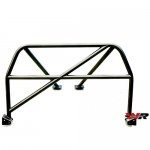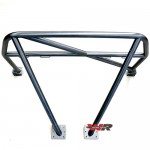 Quite Simply the finest 4-point Mustang bolt in roll cage on the market.

After extensive engineering, Watson Racing is excited to introduce our new bolt in 4-point roll bar for all racers…
Quick-In and Quick-Out design.
Perfect for those of you who are part-time racers and don't want a full-time roll bar. Uniquely-engineered Watson's bolt in roll cage mounting system stays hidden and mounted in the car. Unbolt the roll bar from INSIDE your car for quick removal and re-installation. Mustang bolt in roll cage serves multiple purposes, it protects the passengers in the event of a crash, provides a stronger Mustang chassis and enhances the unibody structure to get the most power available for your race car. Watson is proud to provide offer this top of the line custom fabricated bolt in roll cage that is second to none.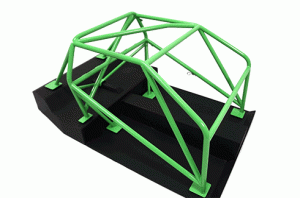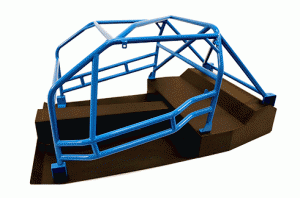 Scale models of drag race roll cage and road race roll cage (click pictures above to see photo show)
---
Watson Racing – Additional Race Services – Drag Race & Road Race Experts
Roll cage fabrication
4-link fabrication
Track prep
Engine upgrades
Cobra Jet & Boss 302S / Boss 302R service & service parts
Custom headers & exhaust
S550 Race Parts
---
855.WAT.RACE | 855.928.7223
---
18703 DIX-TOLEDO HWY BROWNSTOWN, MI 48193
PHONE: 734.759.0555 | FAX: 734.759.0025