It is time, Expert race car dyno services that will bring your drag, road or street racer up to speed – Dynojet shakedown in process! Watson Racing is proud to announce the opening of its BRAND NEW Dyno! Our technicians have over 25 years tuning experience. We are now booking appointments for the public.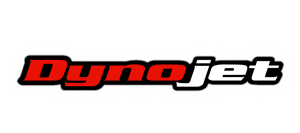 When it comes to your race / track car, chassis dyno testing is the ULTIMATE way to properly sort it out. There are not enough track days or time to tune it "by ear' on your own, you can jet the carburetor and set the timing to where you think it will work best. The hard part is getting your initial settings to work properly on the track in real world conditions. Watson Racing's race car dyno can get you the results you are looking for.
Watson Racing tuners can check air / fuel ratio at any RPM / LOAD on the vehicle. This will aid you in setting up your car for track use. Tuners can re-jet or tune your ECU and set the ignition timing properly.
Watson Racing can help tune your car to get rid of flat spots in the rev range and optimize the timing and air/fuel for YOUR specific driving style.
If you have a track test day coming up, just let our team know in advance and techs can have the dyno, carb jet kits and anything else you might need to aid in tuning your car the right way. You can even take laps in between settings to find the optimal tune for your car.
We are here to help get the most out of your car.
Custom dyno tuning your hot rod, street or race car

EFI and Carburetor tuning

Horsepower/Torque measurements

Club dyno days

All-day rental
We are welcoming customers to bring in their race cars to our new dyno. Give us a call at 855-WAT-RACE to get on the schedule.
---
Watson Racing's Brownstown, Michigan Dyno Tuning Services are available for those located in; Allen Park, Belleville, Detroit, and Taylor  Michigan. Watson Racing's facility is located in Brownstown Michigan – not far from the Ohio or Indiana state borders – and only minutes away from Windsor, Canada.